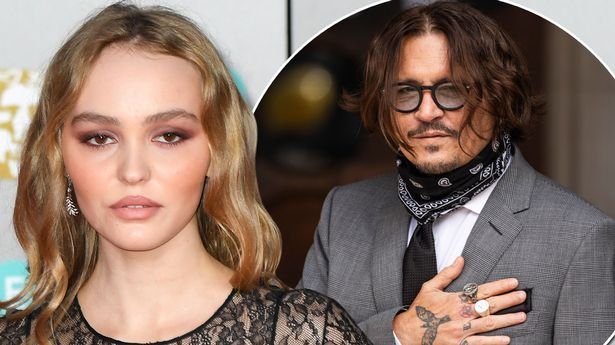 Johnny Depp is currently on the world's scariest roller coaster ride.
He didn't want to go on it at first, but he had no choice, he was effectively pushed to the edge to defend himself, not as a celebrity, but as a Father. The entire world is watching the Johnny Depp versus Amber Heard trial.
The skeletons are out of the closest.
But you know who else is watching?
Johnny Depp's children.
He has jumped on this ride to clear his name and, by doing so; he wishes to clear the names of his children.
In his testimony, he admitted he and Amber Heard argued during their relationship but said he "never" reached the point of hitting her – and "nor have I (Johnny Depp) ever struck any woman in my life".
Johnny wants his children to be proud of him
He told the court and the whole world that he wanted to clear his name for his children.
Now, imagine his child hearing their dad's name all over the news. He's been called by various papers a "woman beater", without being given the choice to tell his side of the full story. Until now.
This kind of level of high conflict relationship would affect any child and they would be involved in this dreadful situation against their own will.
Johnny Depp's daughter Lily-Rose has just lately made her comments after the world learned how Depp would scrawl messages in blood with his severed finger during arguments with his ex-wife. Lily-Rose stated:
Johnny Depp testified that Amber Heard controlled his time, driving a wedge between him and his children. Effectively trying to alienate him from his children.
The Values Johnny taught Lily-Rose
No wonder Lily-Rose didn't attend the wedding.
Perhaps, it is because, her father, Johnny Depp, along with Vanessa Paradis, taught her key values:
To know how to set boundaries
To always listen to her gut feeling
Never to go against her will
To be self-aware of her strength and weaknesses
Always try and improve herself
Respect herself first and foremost
Develop self-love
Develop self-confidence
Be accountable and responsible
Amber Heard didn't teach her these values!
Lily-Rose's parents did. Johnny Depp and Vanessa Paradis.
Even though, ironically, she would as per Johnny Depp's testimony, "Amber Heard would tell me what a bad father I was and that I had no idea how to parent."
Amber Heard didn't have children of her own.
When in court, Johnny Depp stated that there were "several reasons" that his daughter, Lily-Rose chose not to attend his wedding to Amber."She (Lily-Rose) and Ms. Heard were not on particularly great terms," he said.
Johnny, as a father, tried to protect his daughter as much as he could, so he didn't go into details.
In May 2016, Amber Heard sought a domestic violence restraining order against Depp, accusing him of abuse. Lily-Rose showed support for her father. She praised him for being a wonderful father.
Her mother, Vanessa Paradis, Johnny's ex-wife, also supported him.
"In all the years I have known Johnny, he has never been physically abusive with me and this looks nothing like the man that I lived with for 14 wonderful years," she wrote in a letter defending Johnny's character.
Fathers Shape Daughters
In 2009 Johnny Depp expressed his biggest wish: to make his kids proud.
But over a decade later, the actor found himself in this exact situation when the actress Amber Heard accused him of physical and verbal abuse during their marriage.
Fathers help daughters develop a strong sense of self and, more often, do daughters grow up more confident in their abilities. They develop more positive self-esteem. Daughters need fathers to build confidence.
From an early age, daughters pick up on the way their fathers treat women, especially their mothers or stepmothers. Fathers show daughters how women should be treated. Father teaches daughters what respect looks and feels like. Fathers teach daughters what it's like to be loved.
A girl learns what to look for in a romantic partner by watching her own father's actions and traits. When a girl has a healthy relationship with her father, she will have more positive behavior in the future.